Dr. Richard Stefanacci, Chief Clinical Officer and Director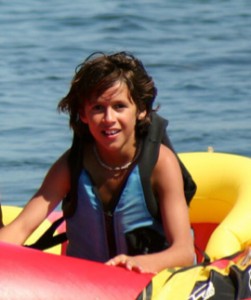 My reason for getting so very involved with TabSafe may seem obvious given my life long work as a geriatrician but my interest goes well beyond the care of older adults to include a very special group of kids. In 2006 my oldest son Richard who was just 13 was diagnosed with bone cancer. At the time my Beth and I had to manage his medication without assistance and as a result there were more than a few mornings when we would wake up wonder who gave Richard his meds or did we miss a dose. It was a constant battle – one that didn't end well – Richard passed away before his 15th birthday. A few years later my sister's daughter Blake just 8 at the time was diagnosed with Rhabdomyosarcoma, at this point in time I had already become familiar with TabSafe and knew immediately that it would provide a great deal of comfort and support to my sister and her family as they dealt with Blake's cancer. It was almost immediately after getting TabSafe that I received a phone call from the TabSafe device saying that Blake had missed a dose of her medicine – I was called because I was on the call list to be alerted when a med was missed. I called my sister to find them out at friend's, Blake was feeling good so that took advantage of the fact and got out forgetting about her medicine. Thankfully Blake is doing fantastic. Since that time TabSafe has been a supporter of Go4theGoal Foundation – a foundation my family established soon after Richard's diagnosis to help children affected by cancer.
Please take a moment to check out all the great work that the foundation is doing to help this special group of kids.